2005年 11月 20日
| | |
| --- | --- |
| The King Steps Out (1936) ~ 陽気な姫君 総集編その1  | |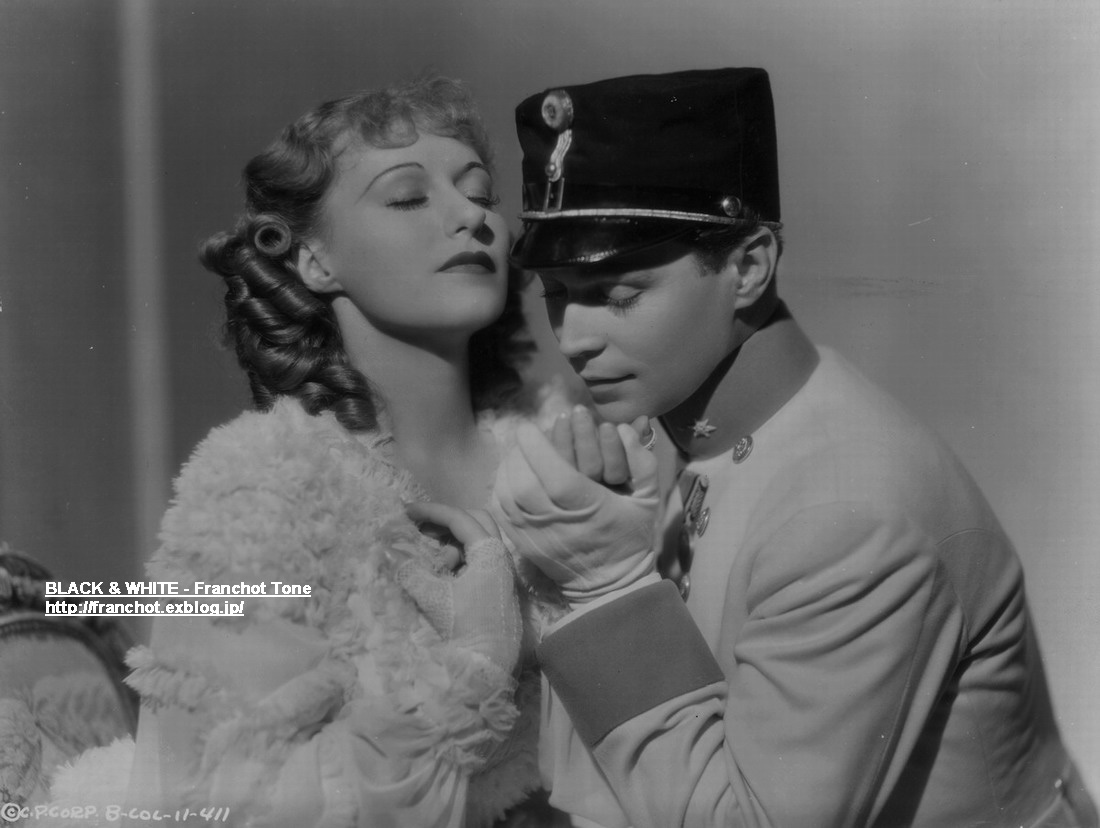 映画:The King Steps Out (1936) ~ 陽気な姫君より
右:Franchot Tone(フランショー・トーン) .... Emperor Franz Josef
左:Grace Moore(グレース・ムーア) .... Princess Elizabeth aka Cissy
この映画の監督は
Marlene Dietrich(マレーネ・ディートリヒ)
とのコンビで秀作を残した
Josef von Sternberg(ジョセフ・フォン・スタンバーグ)
ですが、マレーネとの作品の様なマジックはありません。グレース・ムーアは当時売れっ子の歌姫で、健康的な職人といった感じです。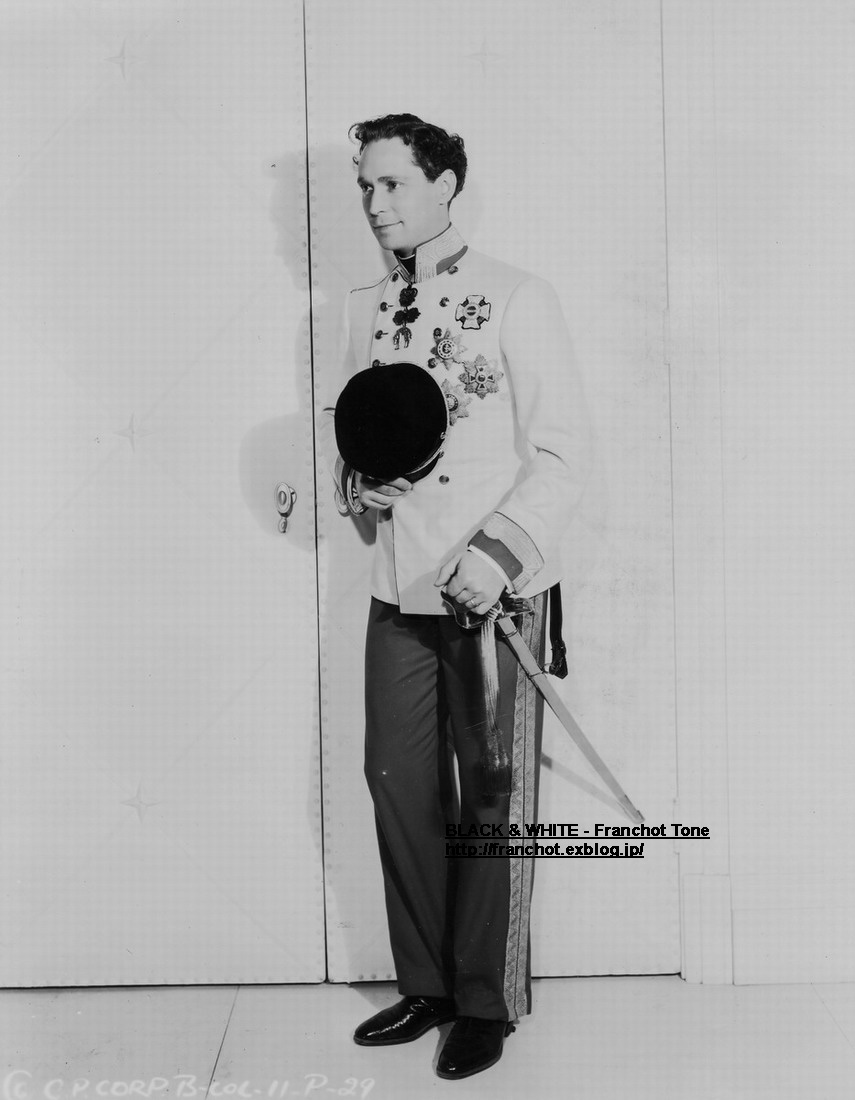 この写真はキャプション付きです。めずらしいダブルウェイトのグロッシー(光沢)カメラマンのクレジット入り。by RAY JONES / COLUMBIA PORTRAIT ARTIST
Franchot Tone,who plays the title role opposite Grace Moore in Columbia's "The King Steps Out",smiles at his golden-haired and golden-voiced star,Josef von Sternberg is directing this light-hearted romance laid in Austria in the middle of the ninteenth century.
以下、この映画のスチール番号順で。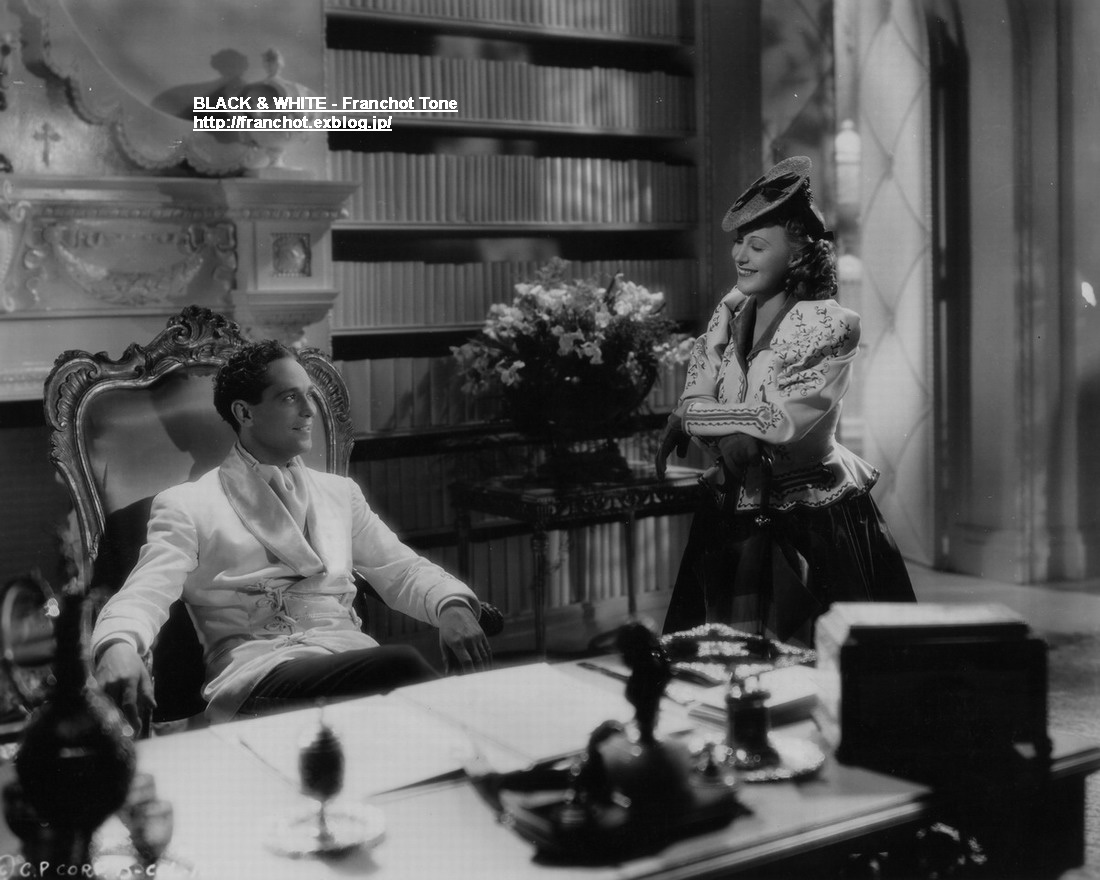 この写真はキャプション付きです。めずらしいダブルウェイトのグロッシー(光沢)カメラマンのクレジット入り。by RAY JONES / COLUMBIA PORTRAIT ARTIST
Franchot Tone and Grace Moore in a scene from Miss Moore's new picture, for Columbia. The opera from the role of a princeses of a Graustarkian Kingdom and Tone,the part of the Emperor.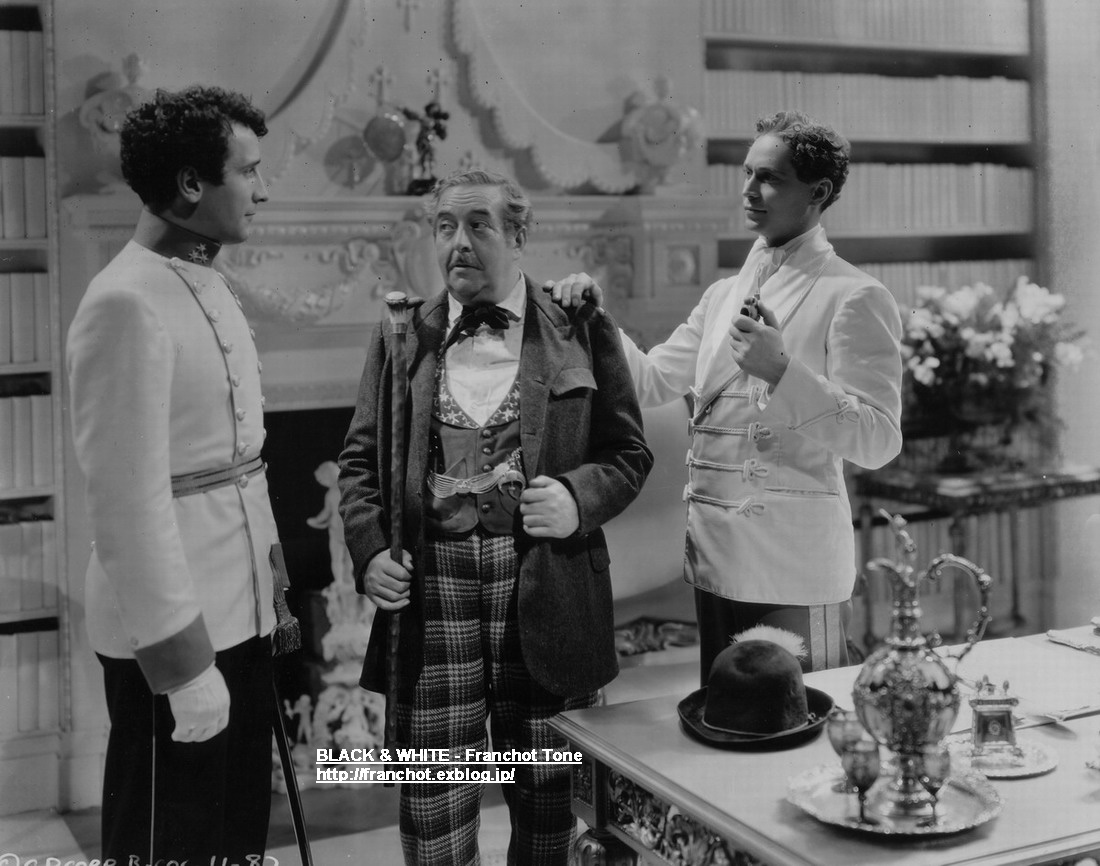 右:Franchot Tone .... Emperor Franz Josef
中央:Walter Connolly .... Maximilian, Duke of Bavaria
左:Victor Jory .... Captain Palfi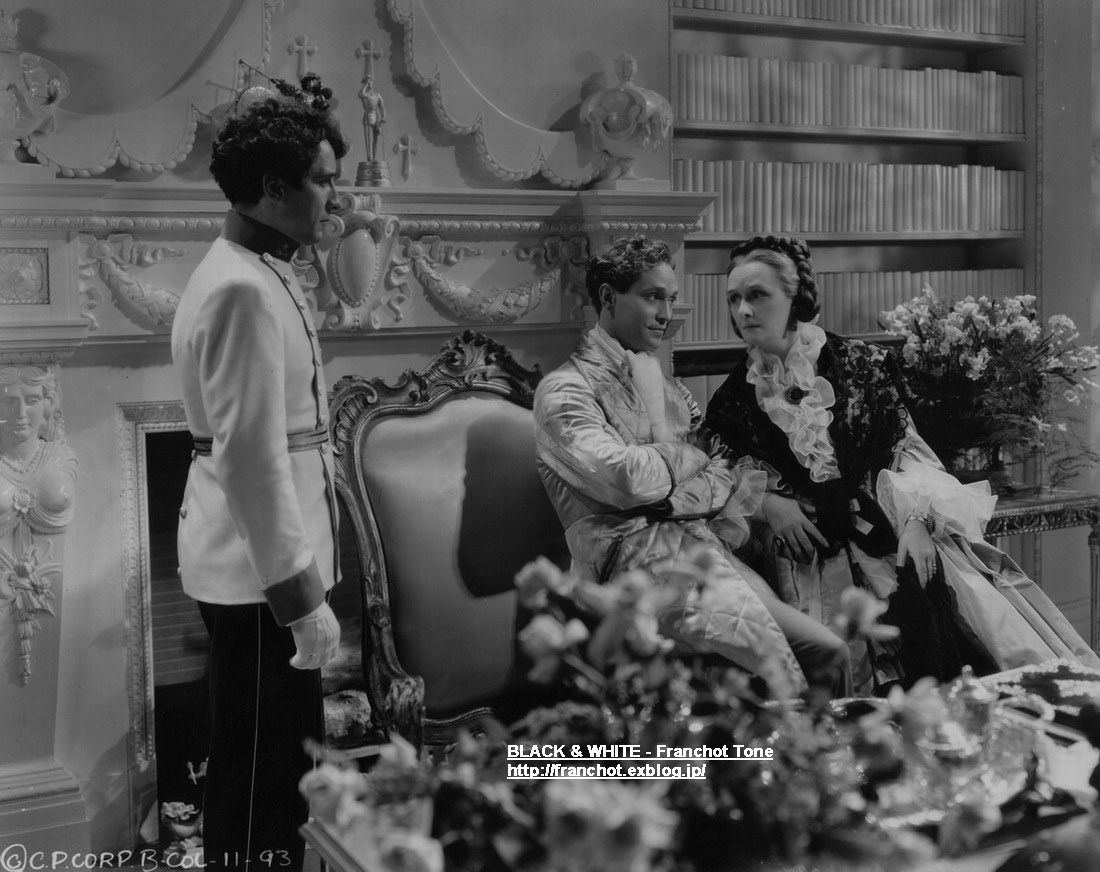 中央:Franchot Tone .... Emperor Franz Josef
右:Elisabeth Risdon .... Grand DuchessSofia
左:Victor Jory .... Captain Palfi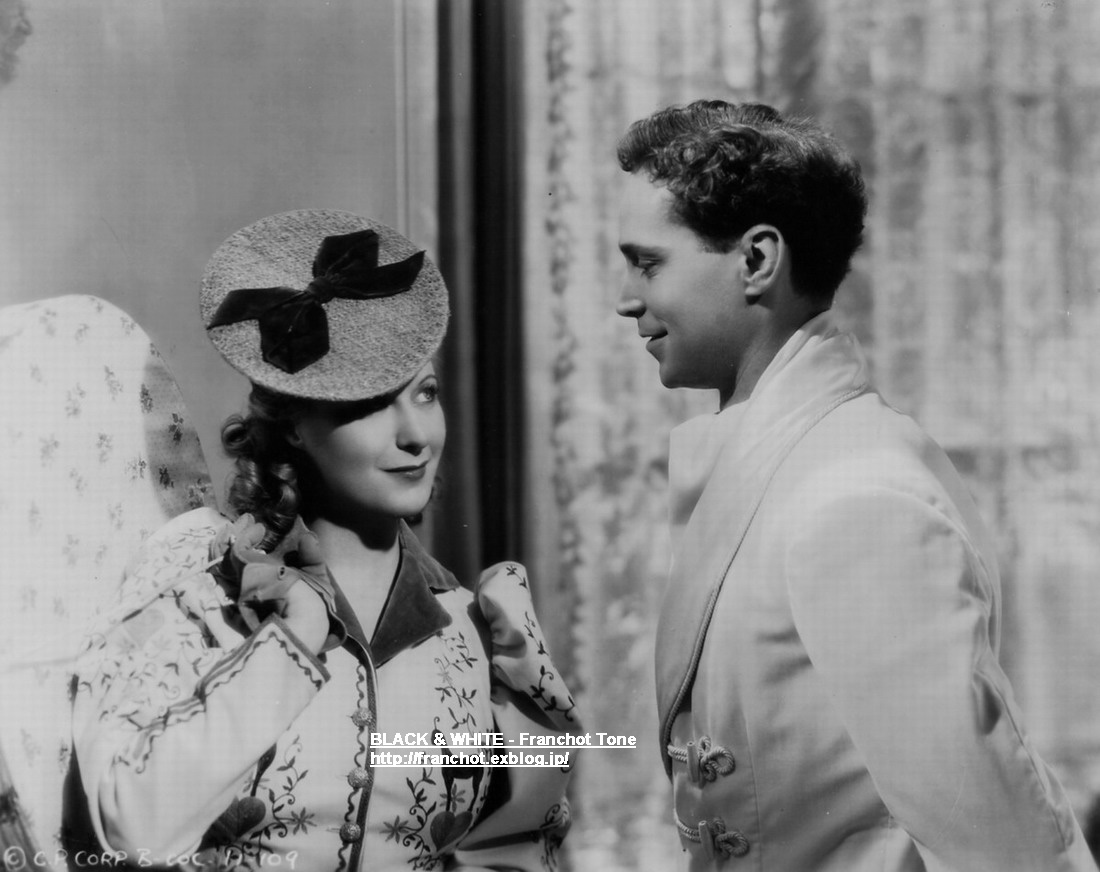 この写真はキャプション付きです。めずらしいダブルウェイトのグロッシー(光沢)カメラマンのクレジット入り。by RAY JONES / COLUMBIA PORTRAIT ARTIST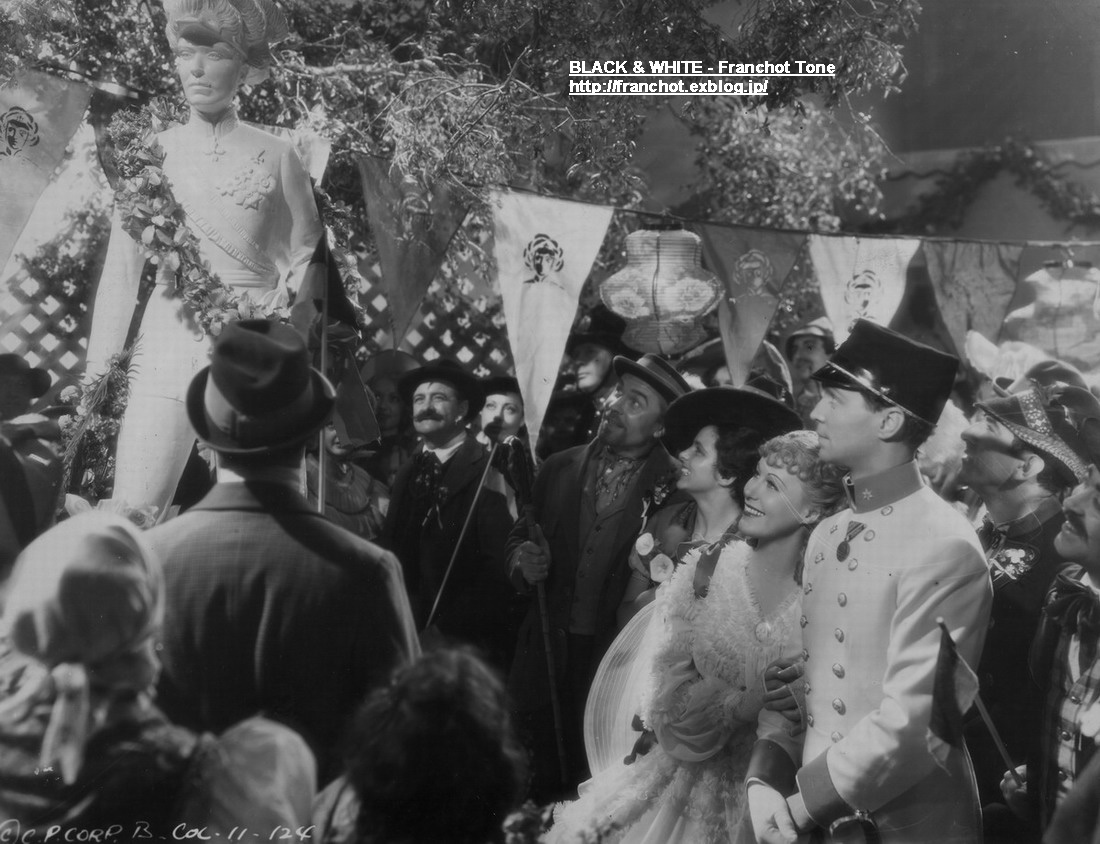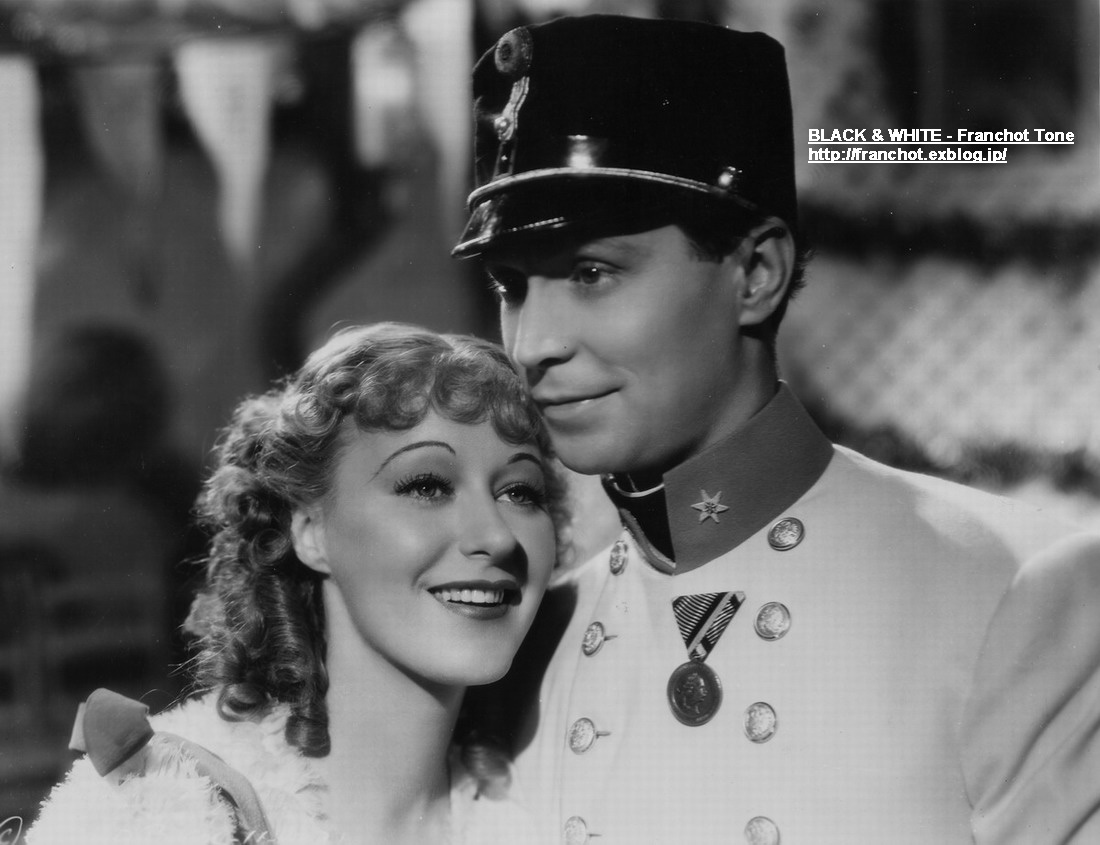 この写真はキャプション付きです。カメラマンのクレジット入り。by RAY JONES / COLUMBIA PORTRAIT ARTIST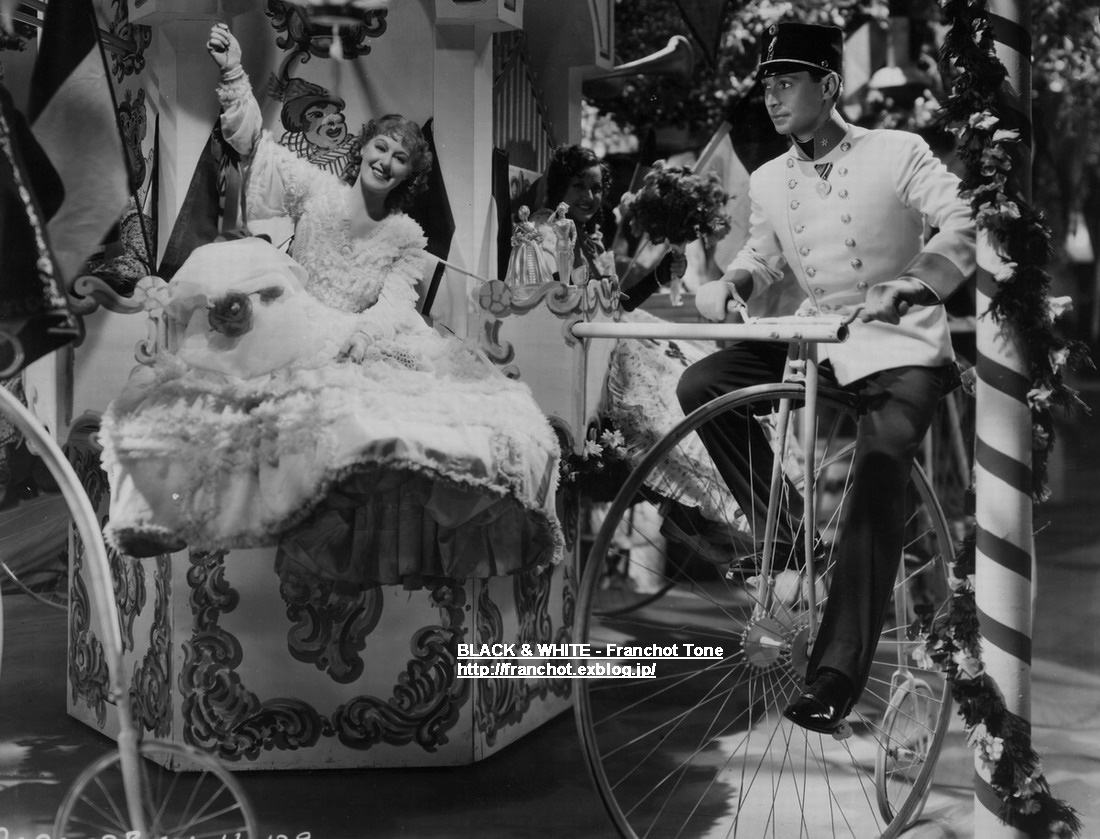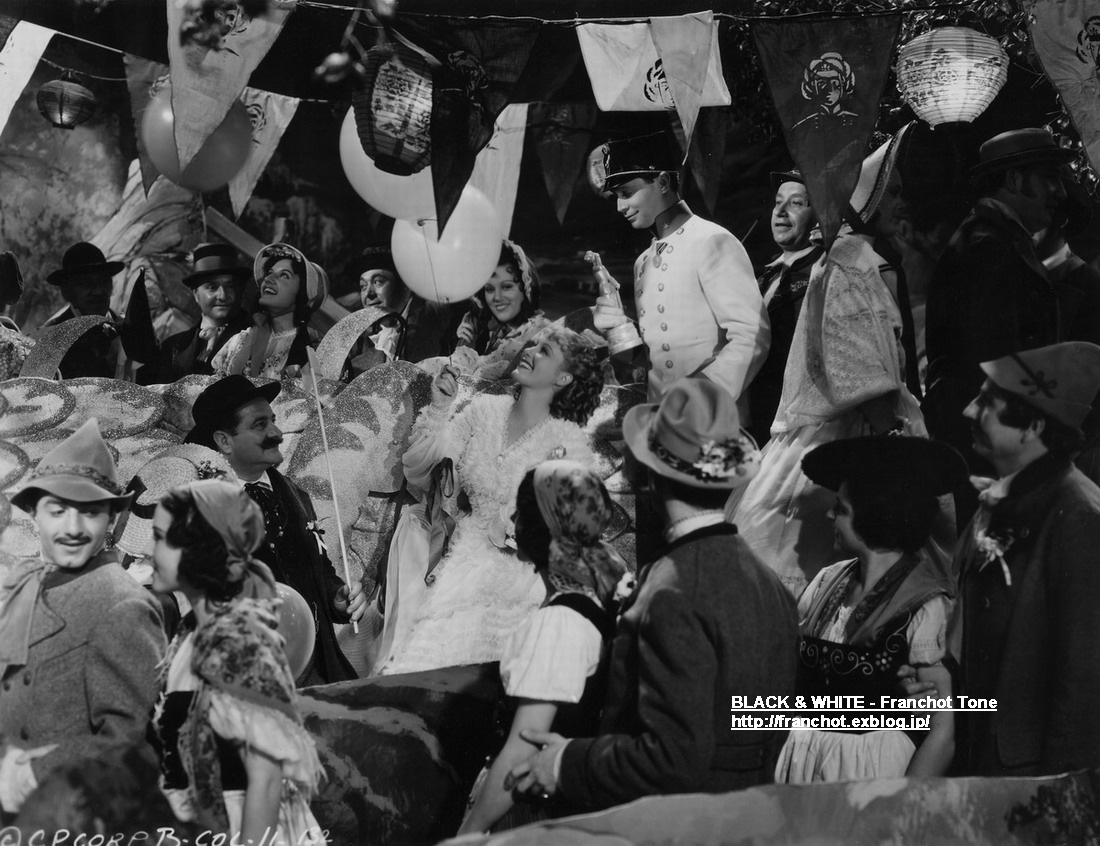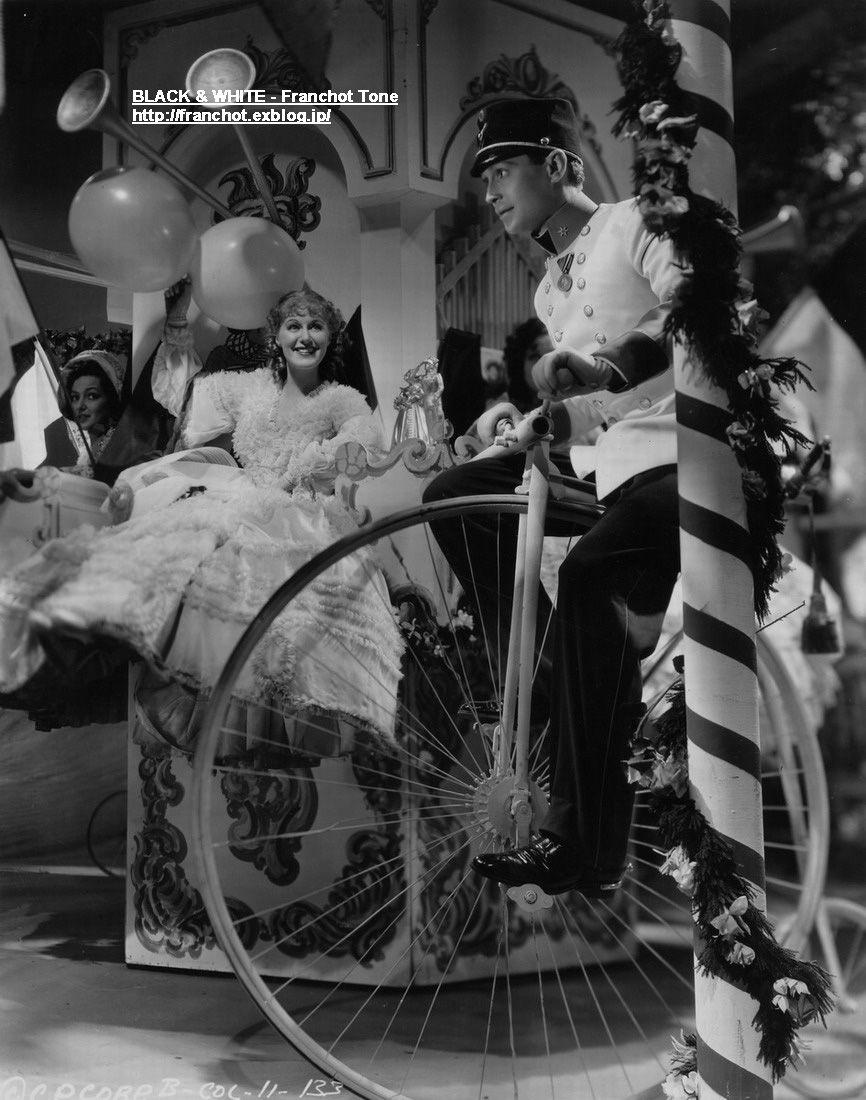 この写真はキャプション付きです。めずらしいダブルウェイトのグロッシー(光沢)カメラマンのクレジット入り。by RAY JONES / COLUMBIA PORTRAIT ARTIST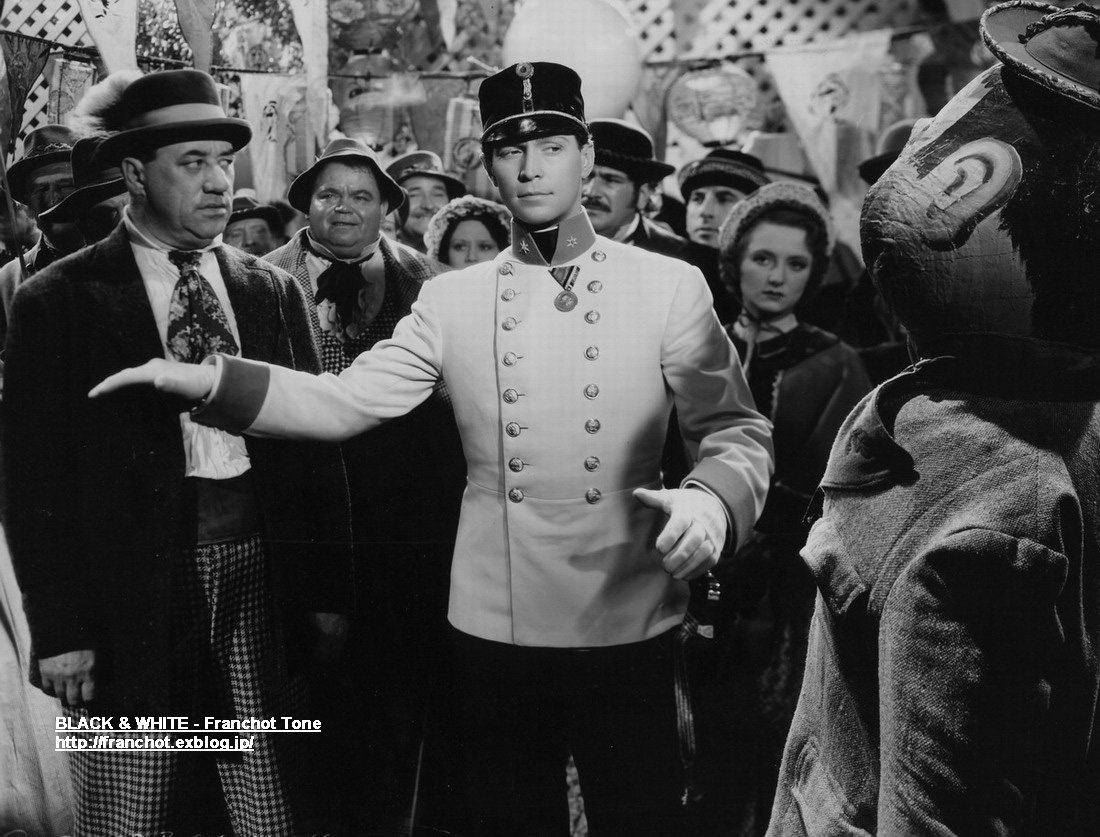 この写真はキャプション付きです。カメラマンのクレジット入り。by RAY JONES / COLUMBIA PORTRAIT ARTIST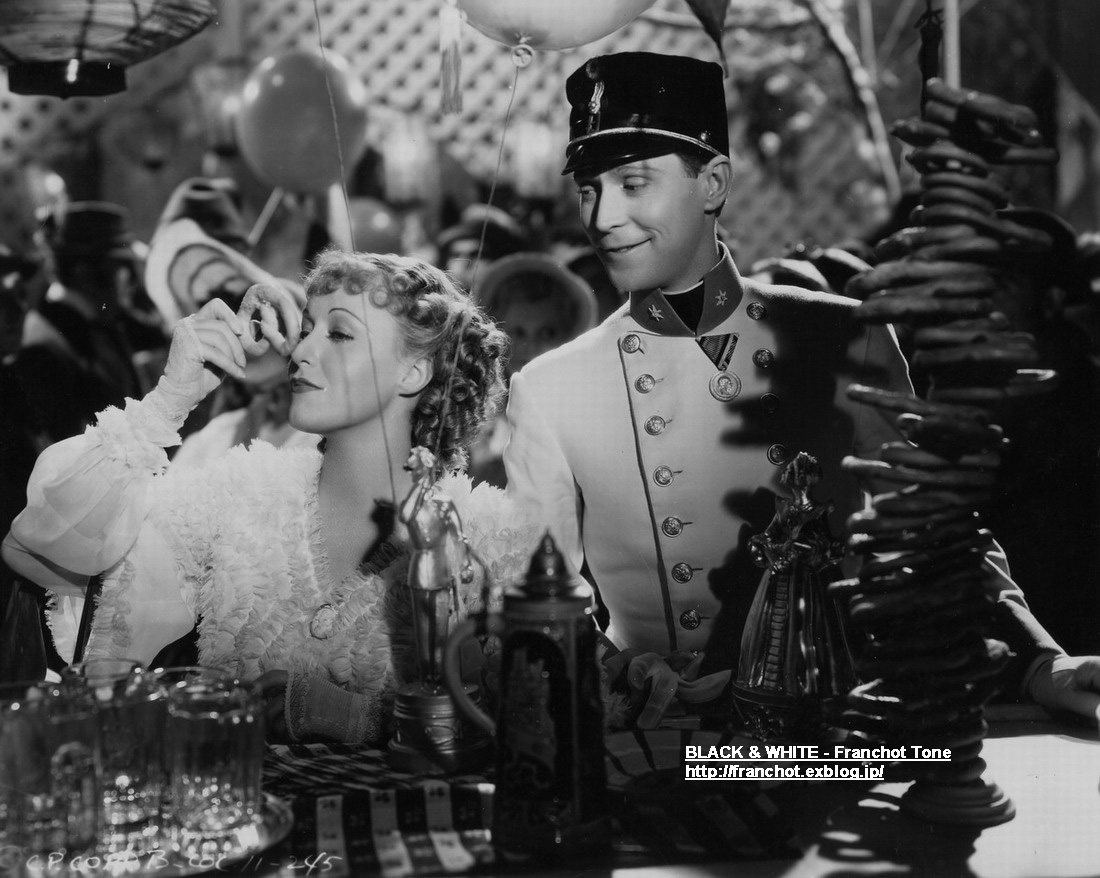 この写真はキャプション付きです。めずらしいダブルウェイトのグロッシー(光沢)カメラマンのクレジット入り。by RAY JONES / COLUMBIA PORTRAIT ARTIST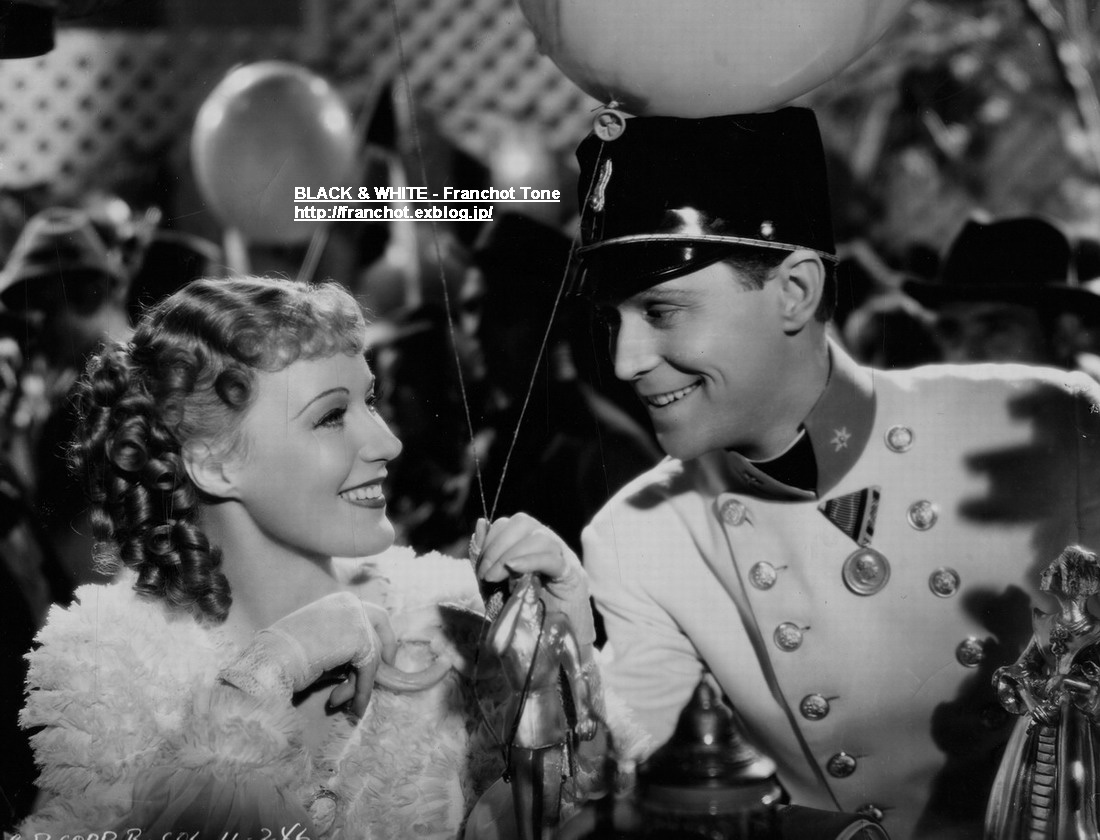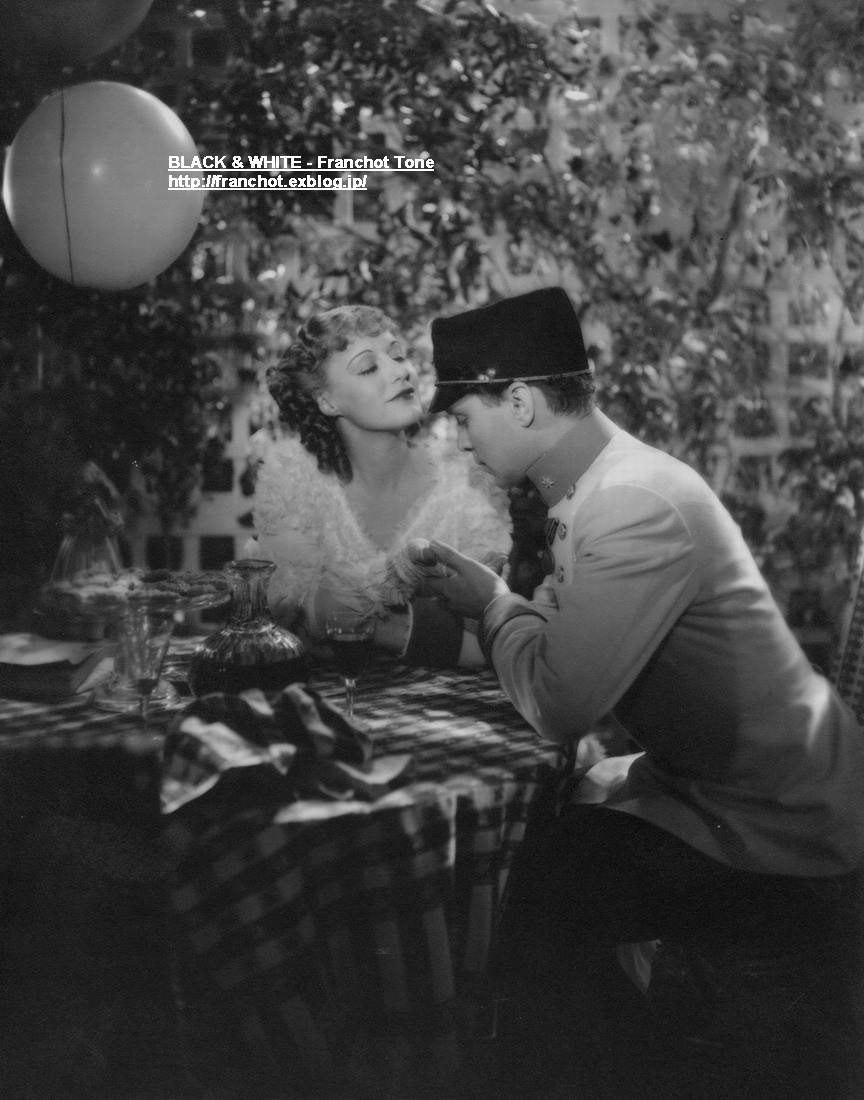 この写真はめずらしいダブルウェイトのマットフィニッシュで周りが切り取られています。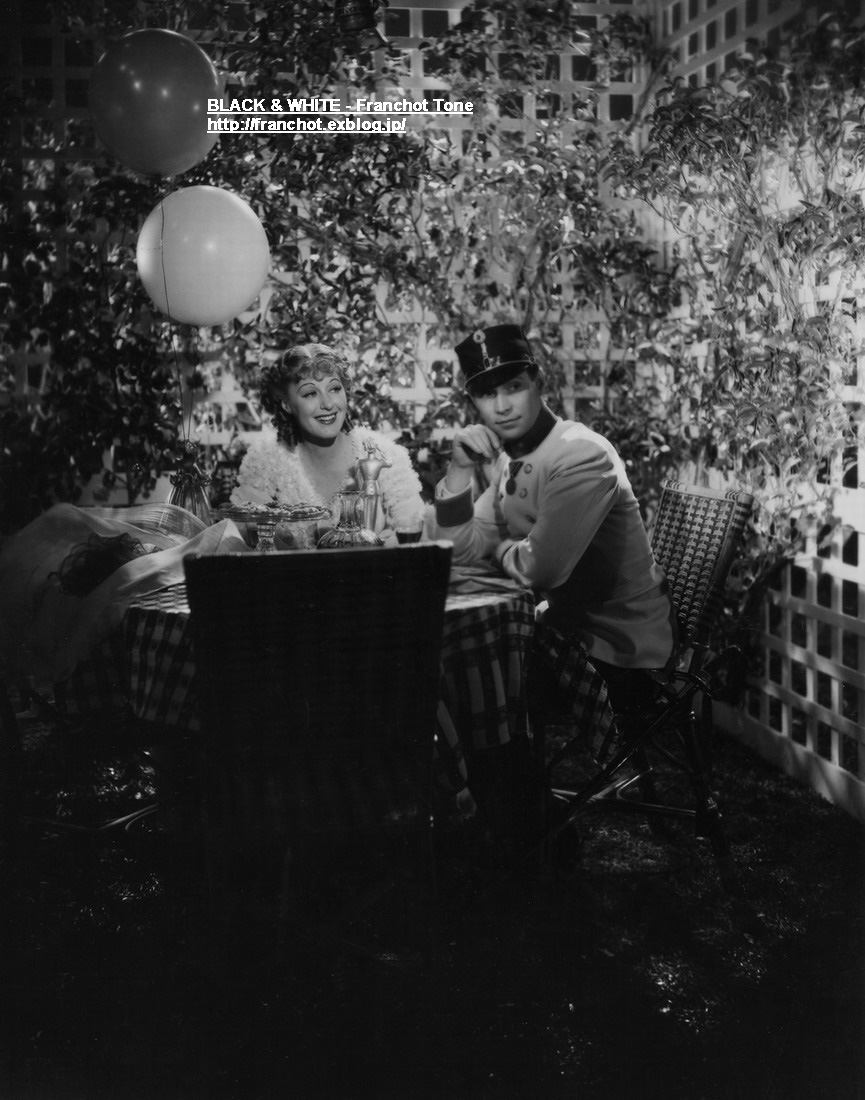 この写真はめずらしいダブルウェイトのグロッシー(光沢)周りが切り取られています。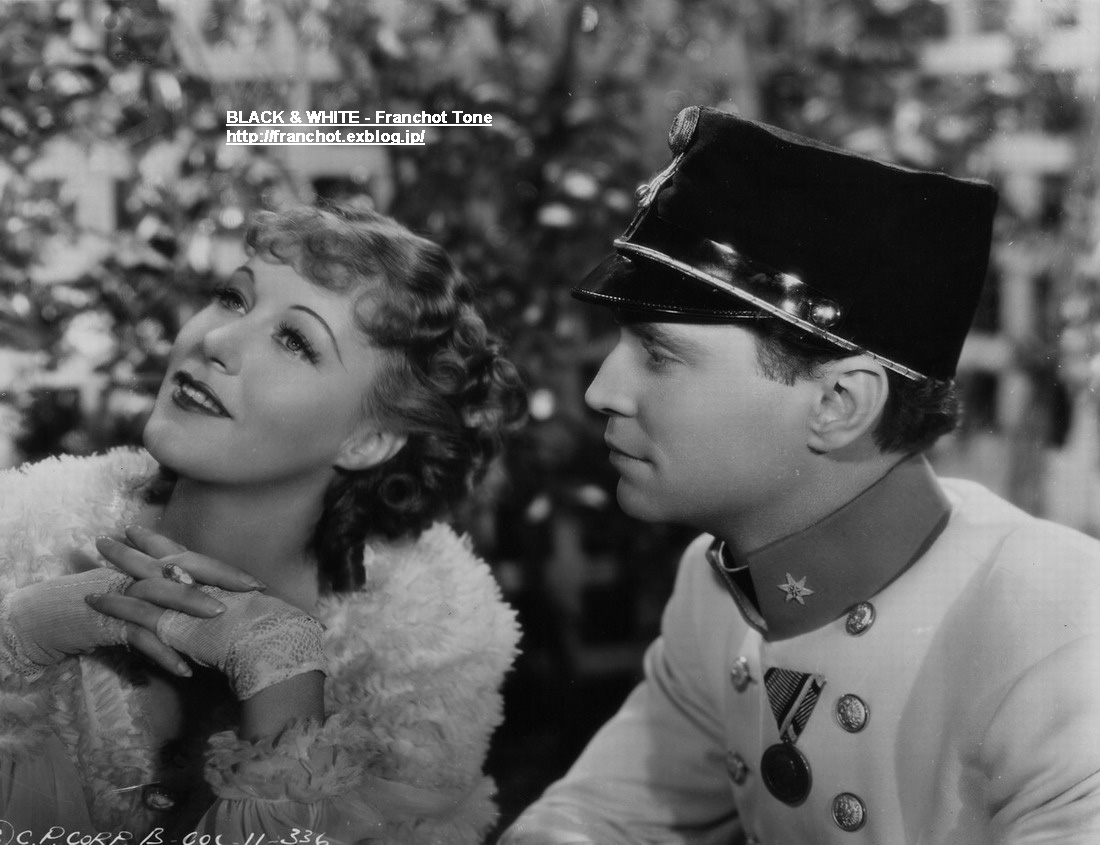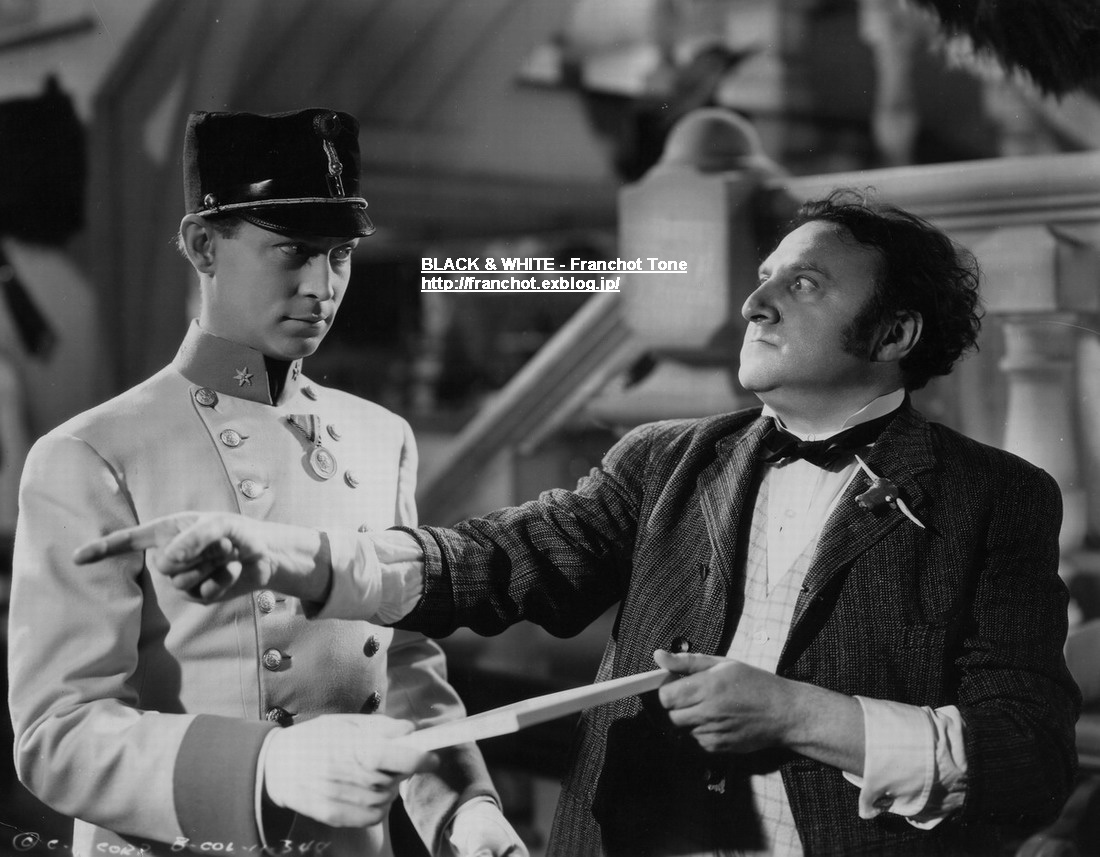 この写真はカメラマンのクレジット入り。by RAY JONES / COLUMBIA PORTRAIT ARTIST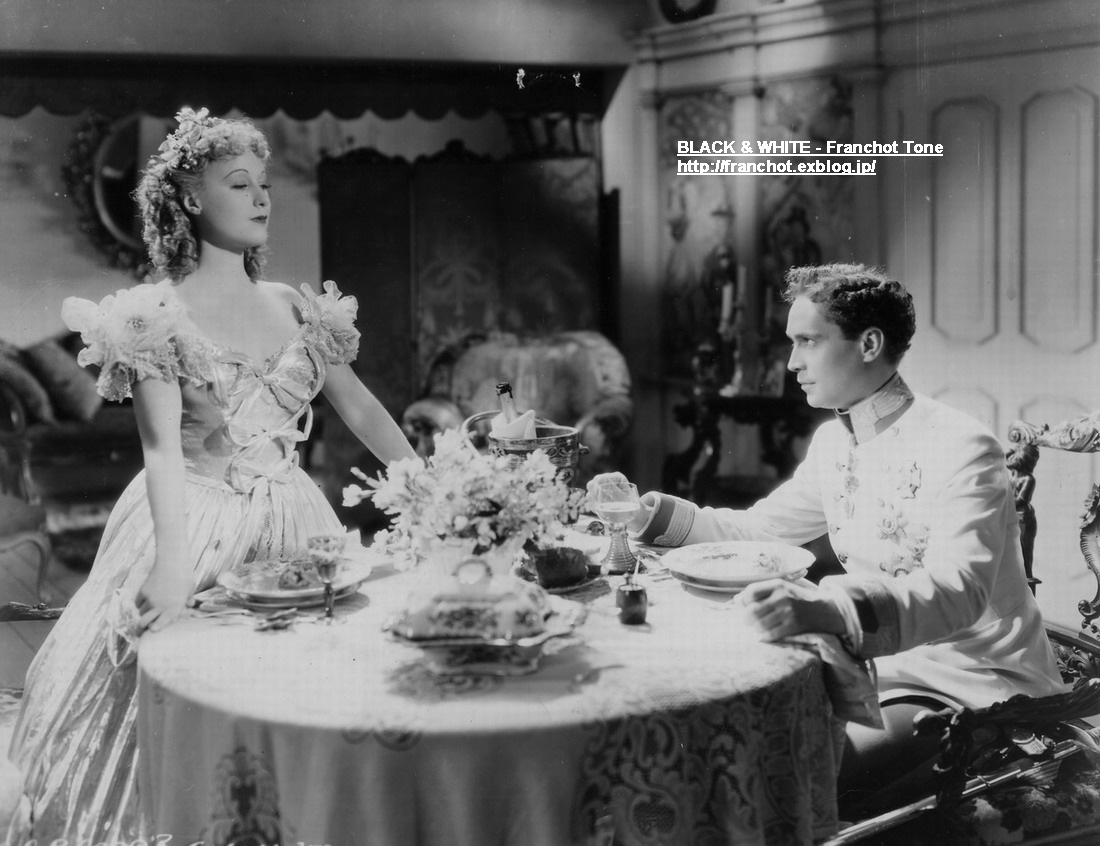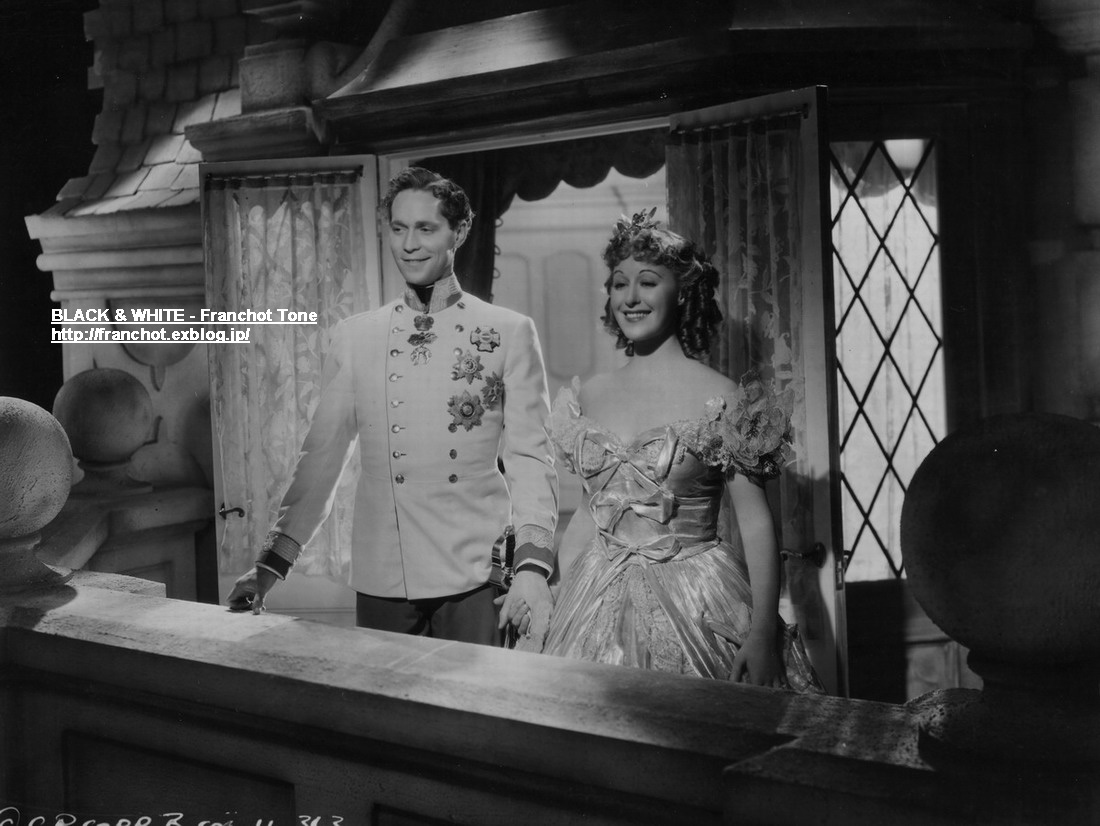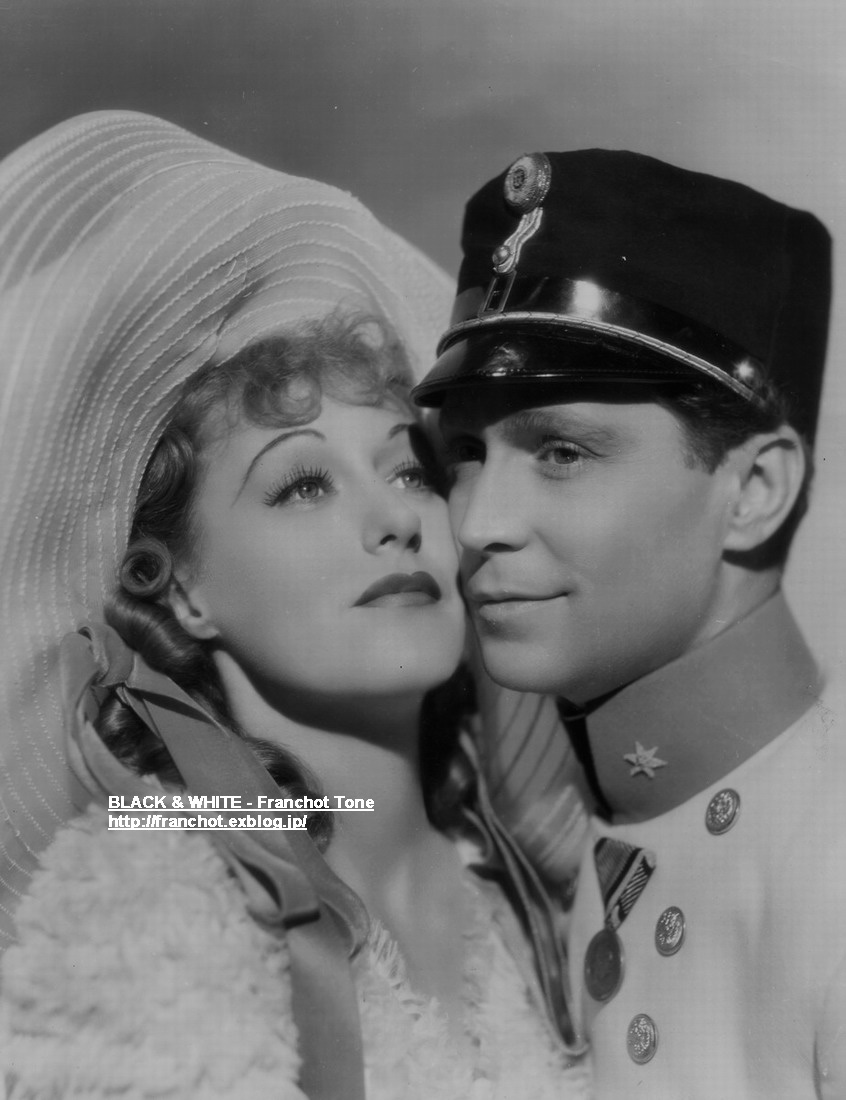 The KIng steps out (1936) ~ 陽気な姫君
映画の感想はまた後ほど。
あらすじは
こちら(英文)